Dakota
The Dakota (Design Analysis Kit for Optimization and Terascale Applications) toolkit provides a flexible and extensible interface between simulation codes and iterative analysis methods. Dakota contains algorithms for optimization with gradient and nongradient-based methods; uncertainty quantification with sampling, reliability, and stochastic expansion methods; parameter estimation with nonlinear least squares methods; and sensitivity/variance analysis with design of experiments and parameter study methods. These capabilities may be used on their own or as components within advanced strategies such as surrogate-based optimization, mixed integer nonlinear programming, or optimization under uncertainty. By employing object-oriented design to implement abstractions of the key components required for iterative systems analyses, the Dakota toolkit provides a flexible and extensible problem-solving environment for design and performance analysis of computational models on high performance computers. Find out more about Dakota.
---
Getting Started
Select Dakota as your plugin.
There are no Application Parameters for this plugin.
Upon initializing the Dakota plugin, a terminal window will open where the build will begin.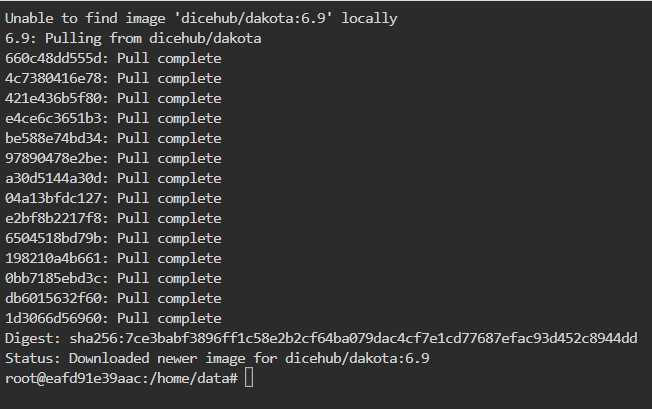 Utilize Dakota via the command line by calling "dakota", as seen below.