Nextcloud
Getting Started
Select Nextcloud as the plugin. There are no Application Parameters for this plugin.
Nextcloud (browser-based Nextcloud IDE) will launch in a browser.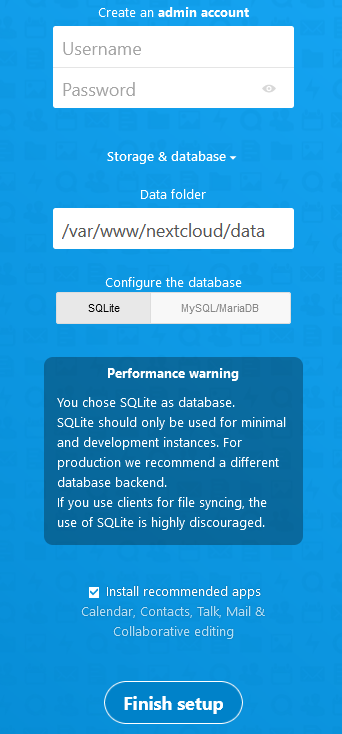 Associate a admin username and password. Suggested to make sure the password follows the strength recommendations.
Keep default database folder location.
Initial development, SQLite is the only supported database.
Keep box selected to install recommended apps.
Click 'Finish setup'.
Once the apps are installed, you will be redirected. Please click through the welcome interface tutorial with a final click on the 'Start using Nextcloud' button.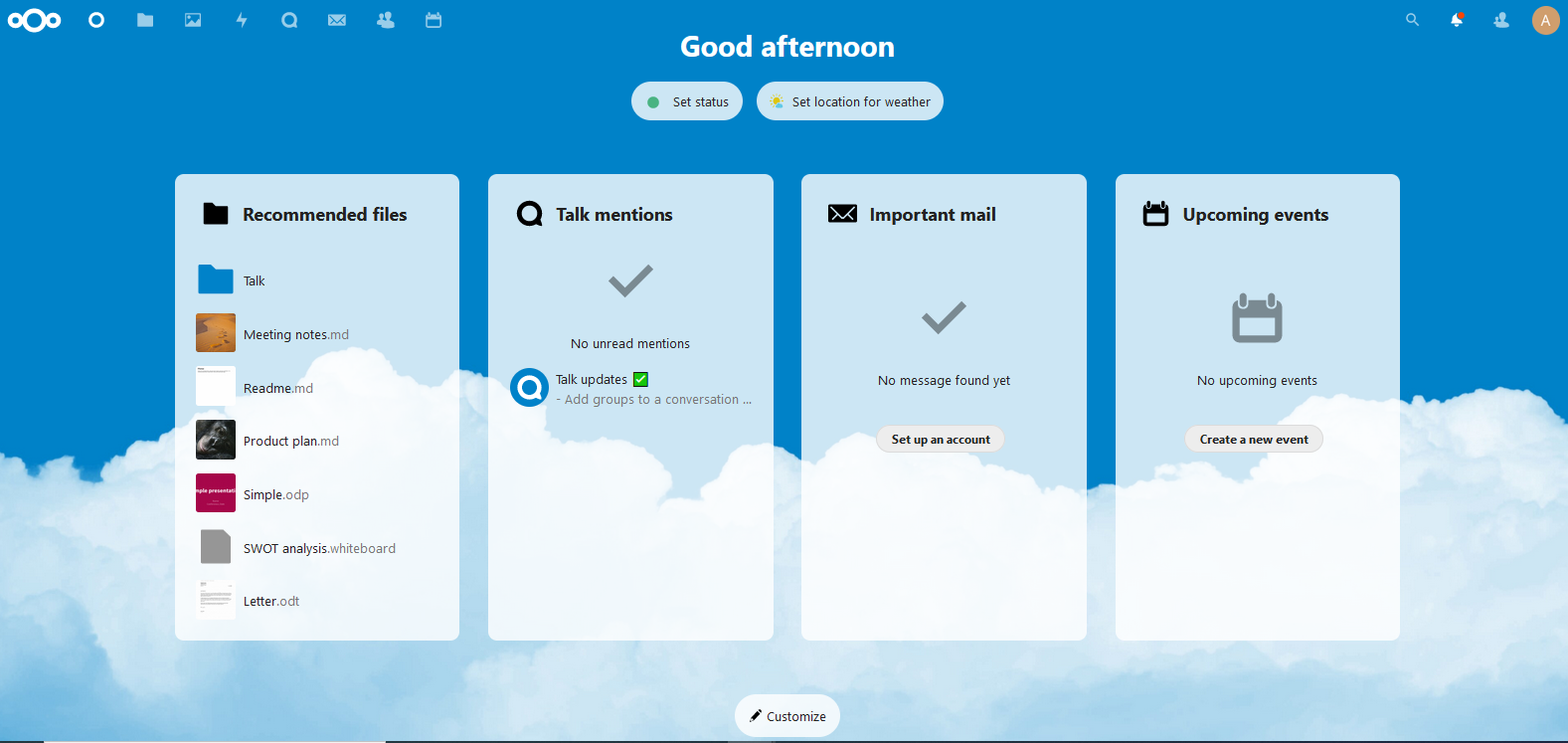 Welcome to Nextcloud and the InfiniteTactics team hopes you have a great collaboration experience.
External References
For more information on how to use the Nextcloud IDE, please visit nextcloud.com